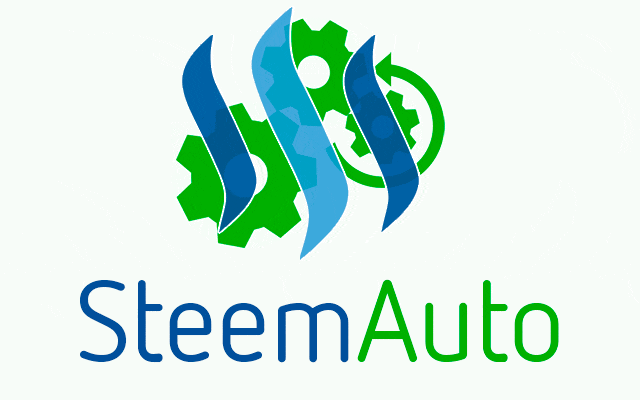 Steemauto – a real helper on Steemit An automatic tool for many things you normally need a lot of time: -shedule… by zanoni
Source: Time to introduce Steemauto – a great tool for every Steemit user — Steemit

Steemauto – a real helper on Steemit
https://steemauto.com
An automatic tool for many things you normally need a lot of time:
-shedule your posts to a time you can choose
-never miss to upvote a post or a comment of your special friends
-automatic upvotes for very good posts you choose
-automatic upvote of comments from your friends
…. and much more…..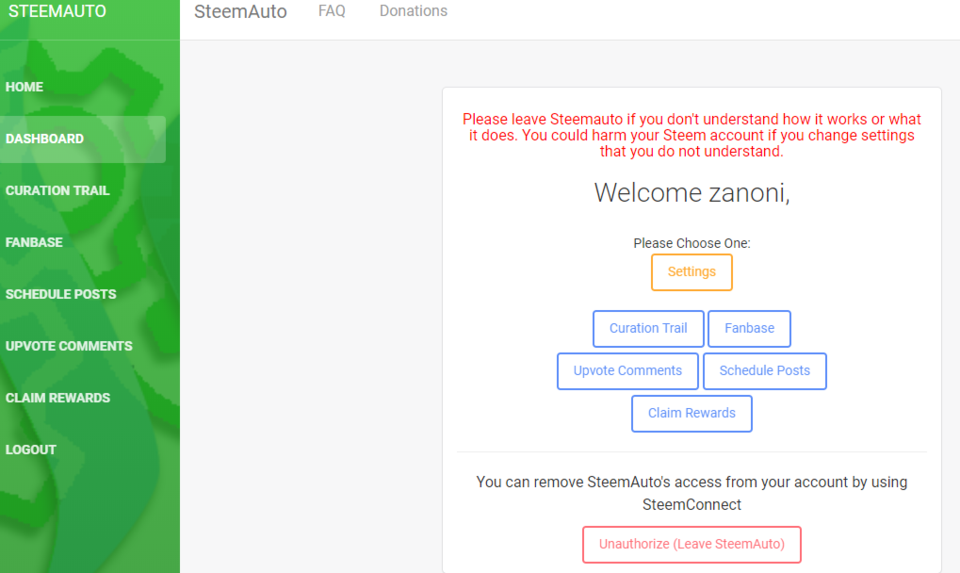 Curation Trail Section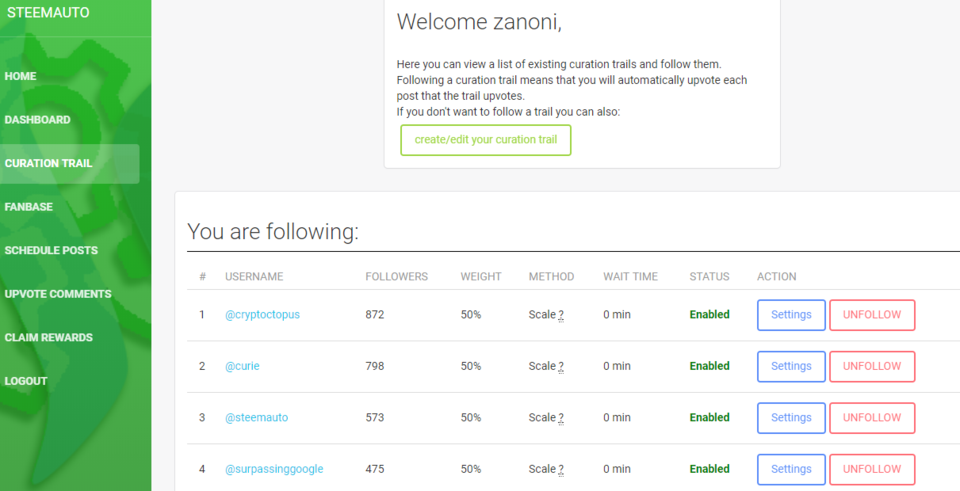 Here you can view a list of existing curation trails and follow them.
Following a curation trail means that you will automatically upvote each post that the trail upvotes.

Fanbase Section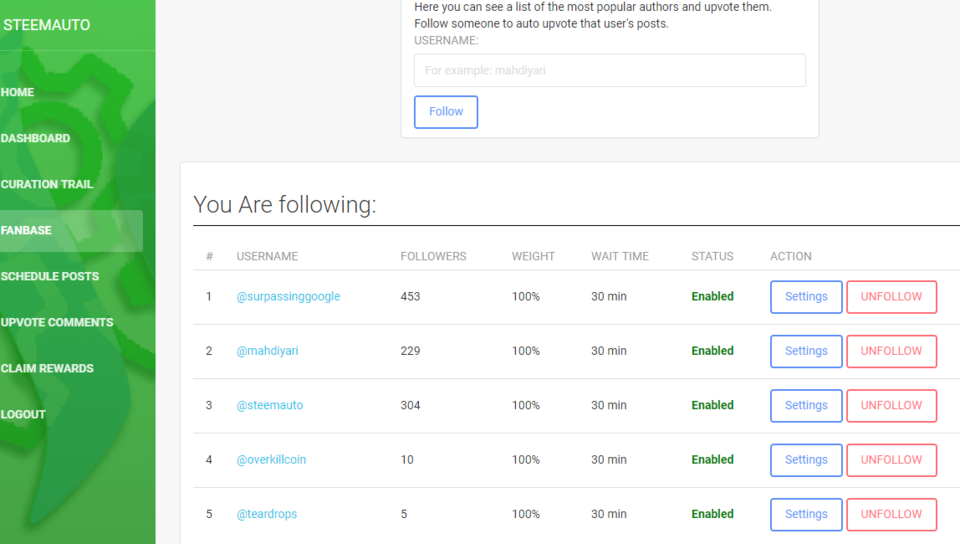 Here you can see a list of the most popular authors and upvote them.
Follow someone to auto upvote that user's posts.

Shedule Posts Section
This page is where you can schedule a post to publish in the future with the exact publishing time.

Upvote Comments Section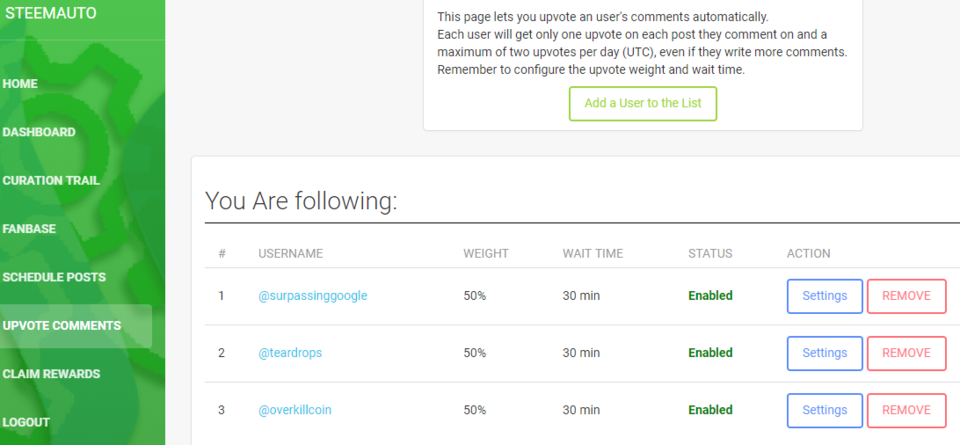 This page lets you upvote an user's comments automatically.
Each user will get only one upvote on each post they comment on and a maximum of two upvotes per day (UTC), even if they write more comments.
Remember to configure the upvote weight and wait time.

Claim Rewards Section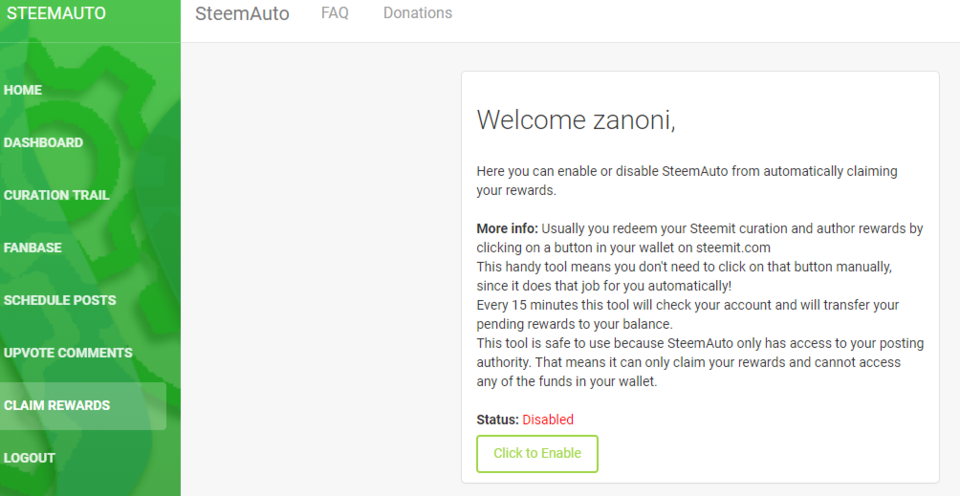 Here you can enable or disable SteemAuto from automatically claiming your rewards.
More info: Usually you redeem your Steemit curation and author rewards by clicking on a button in your wallet on steemit.com
This handy tool means you don't need to click on that button manually, since it does that job for you automatically!
Every 15 minutes this tool will check your account and will transfer your pending rewards to your balance.
This tool is safe to use because SteemAuto only has access to your posting authority. That means it can only claim your rewards and cannot access any of the funds in your wallet.
source


Big thanks to
Steemauto, Made by Steem Witness @mahdiyari with Love for Steem Users


Hope to find more users for this great tool with this post.
Have a  w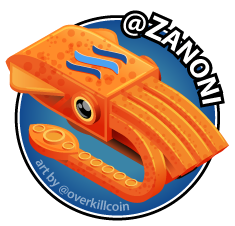 onderful day

PromoSteemProfile
https://promo-steem.com/
PromoSteemTeamThailand facebook group:
https://is.gd/9sywPB
SteemPress website: https://steempress.org/
DTube: https://is.gd/pXyQa2
Twitter: https://is.gd/XmRCeh
Google+: https://is.gd/qxcdGO
Reddit: https://is.gd/hGl1vL
I just opened a new facebook group and a Google+ community for original content steemians, maybe you like to join:
Facebook group CleanSteemit: https://is.gd/jKQe75
Google+ Community CleanSteemit: https://is.gd/fOTFuD