Source: Khaoyoi Cave Temple – ถ้ำเขาย้อย – A Temple built in a Mountain — Steemit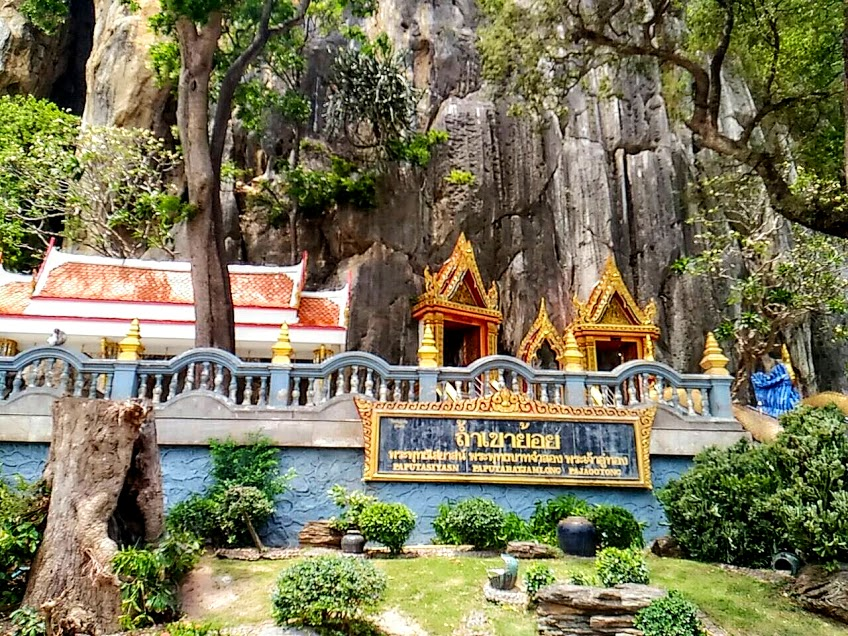 Khaoyoi Cave Temple – ถ้ำเขาย้อย
here we are, at Khaoyoi Cave Temple – ถ้ำเขาย้อย, something totally different to the other temples I visited during my 9 temples tour around Bangkok.
Khaoyoi Cave Temple – ถ้ำเขาย้อย is built in a mountain in a natural cave, it's really unbelievable!
I've seen many places in my life, but Khaoyoi Cave Temple – ถ้ำเขาย้อย is for sure one of the most impressive places. From outside it looks impressive already, but when you walk inside, you think you step into another world!
Follow the pictures and you will see what I mean….
สถานที่ธรรมชาติที่ภายในเป็นที่ประดิษฐานของพระพุทธรูปใหญ่น้อยหลายปาง โดยมีพระพุทธไสยาสน์เป็นพระประธาน ด้านหลังพระพุทธไสยาสน์มีพระพุทธบาทประดิษฐานอยู่ในมณฑปสวยงาม อีกทั้งยังมีรูปปั้นพระเจ้าอู่ทอง รูปปั้นพญานาค อยู่บริเวณผนังถ้ำด้วย นอกจากนี้ถ้ำเขาย้อยยังเคยเป็นถ้ำที่พระบาทสมเด็จพระจอมเกล้าเจ้าอยู่หัว (รัชกาลที่ 4) มาปักกลดวิปัสนาเมื่อครั้งพระองค์ผนวชด้วย ที่ตั้ง อ.เขาย้อย จ.เพชรบุรี เปิด ทุกวันตั้งแต่เวลา 07.00 – 17.00 น.
ค่าเข้าชม ฟรี การเดินทาง ใช้เส้นทางพระราม 2 เมื่อถึงแยกทางต่างระดับวังมะนาวเลี้ยวซ้ายไปทางจังหวัดเพชรบุรี ประมาณ 12 กิโลเมตรจะเจอแยกเขาย้อย (เห็นเขาย้อยอยู่ทางซ้ายมือ) เลี้ยวซ้ายเข้าไปประมาณ 1 กิโลเมตรผ่านวัดเขาย้อยก็จะเจอทางขึ้นถ้ำเขาย้อย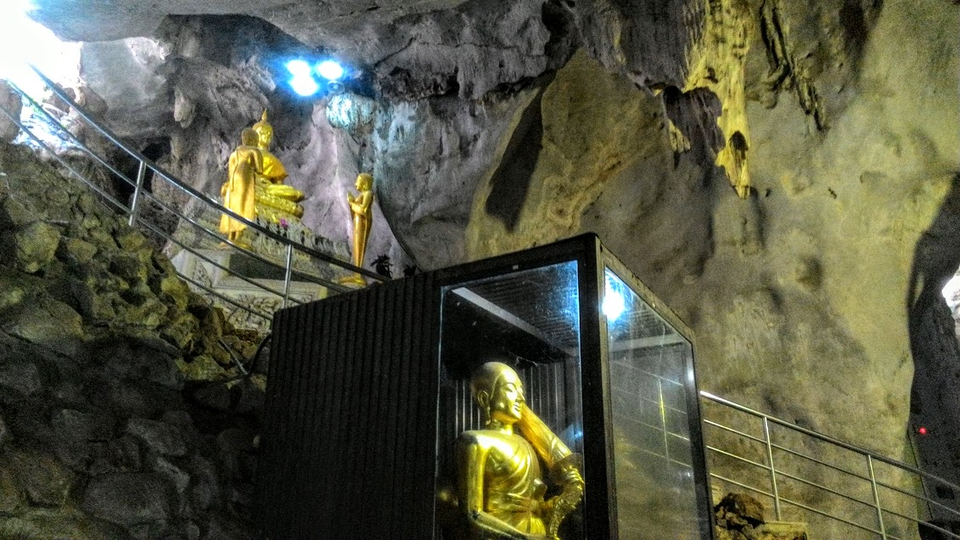 Just when you walk in you come to a huge hall, the natural cave, Buddha statues all around, amazing…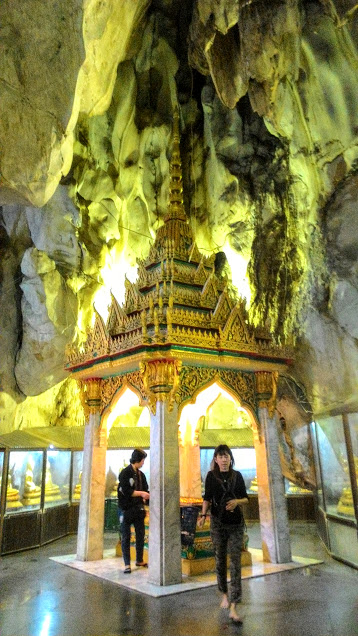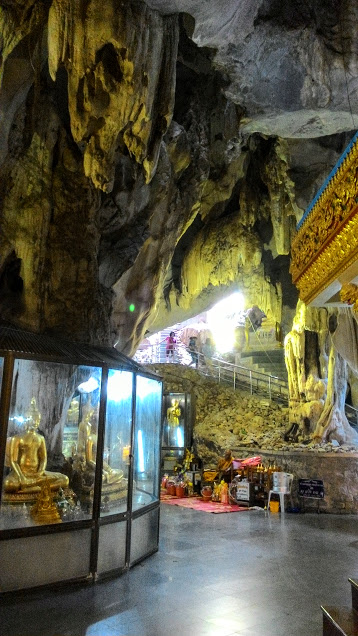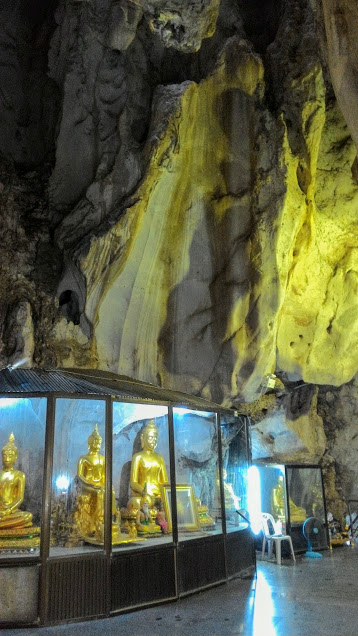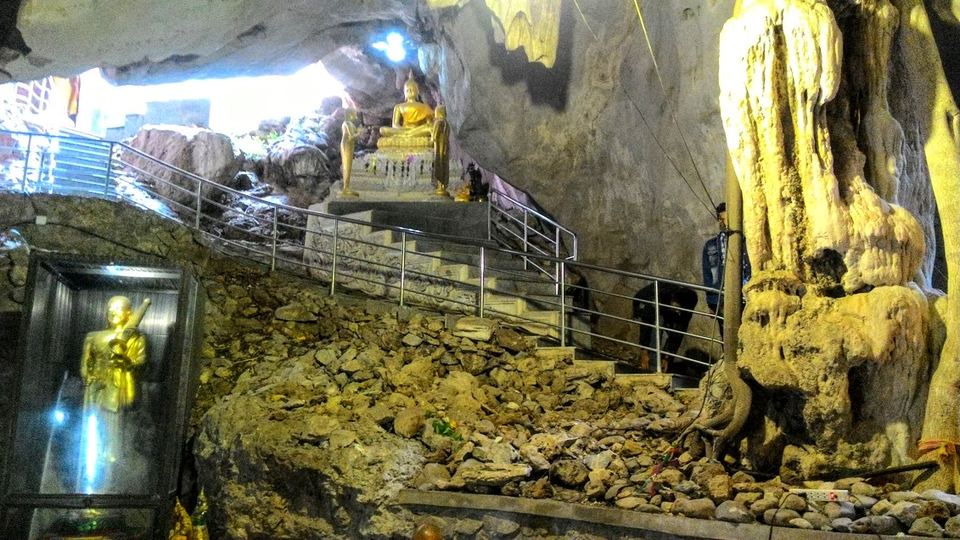 On a stairway (it seems like to heaven) you can walk up to the top of the cave and you come to daylight again…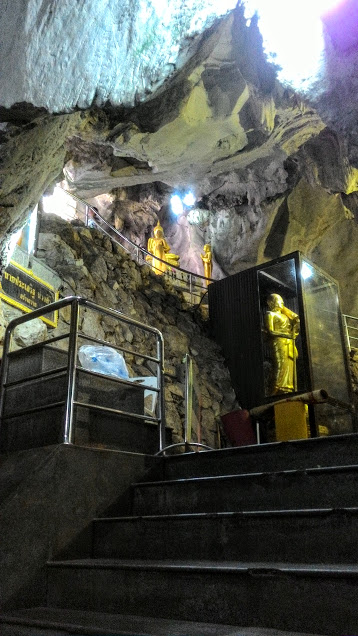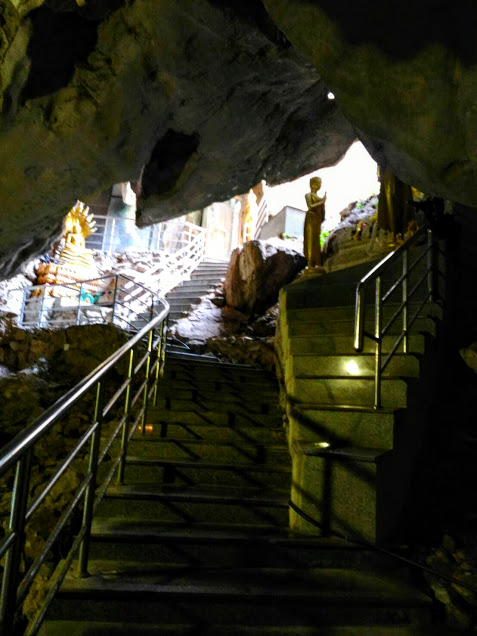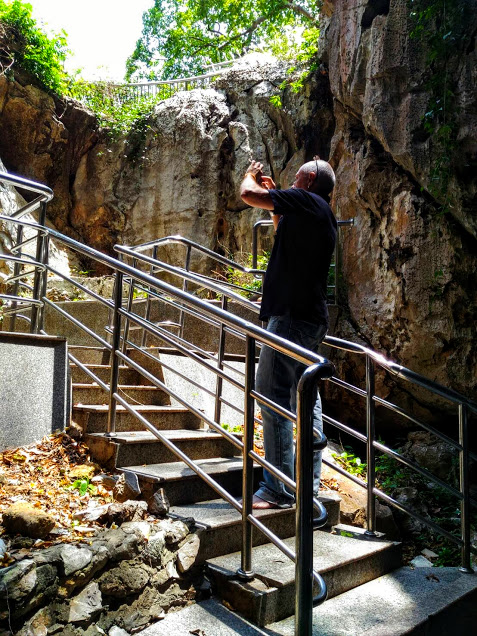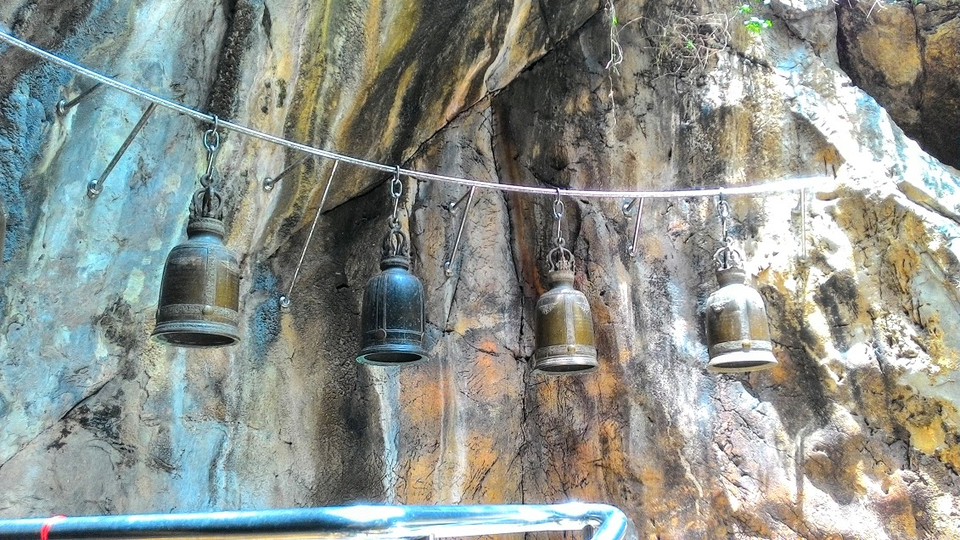 On the top there are some bells, with a wood you can ring them, Thais say it brings luck to you.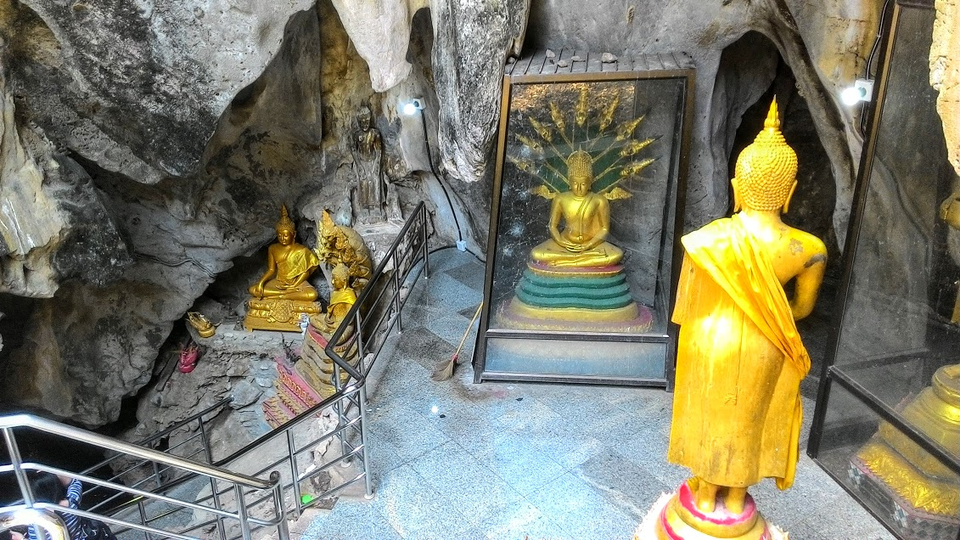 On the way down again, left and right side of the stairs, wonderful Buddha statues…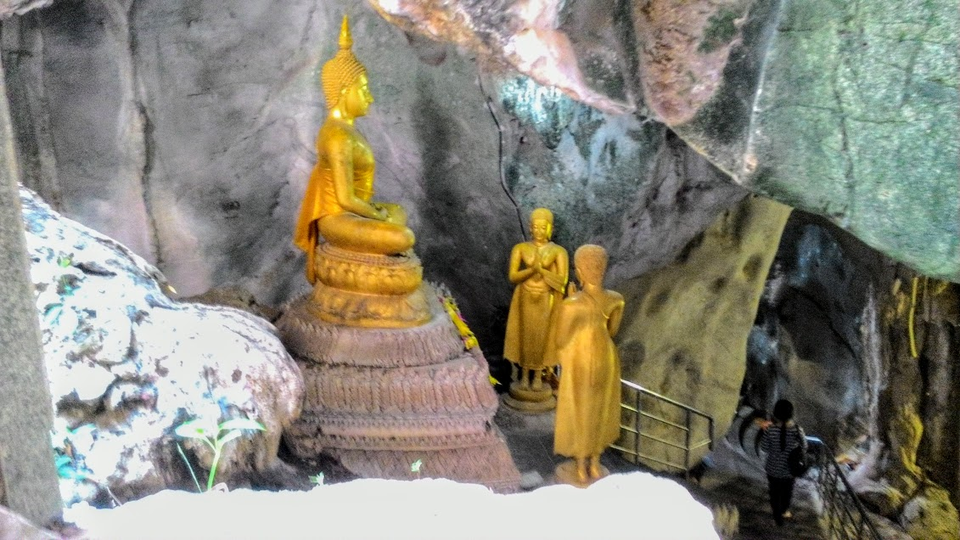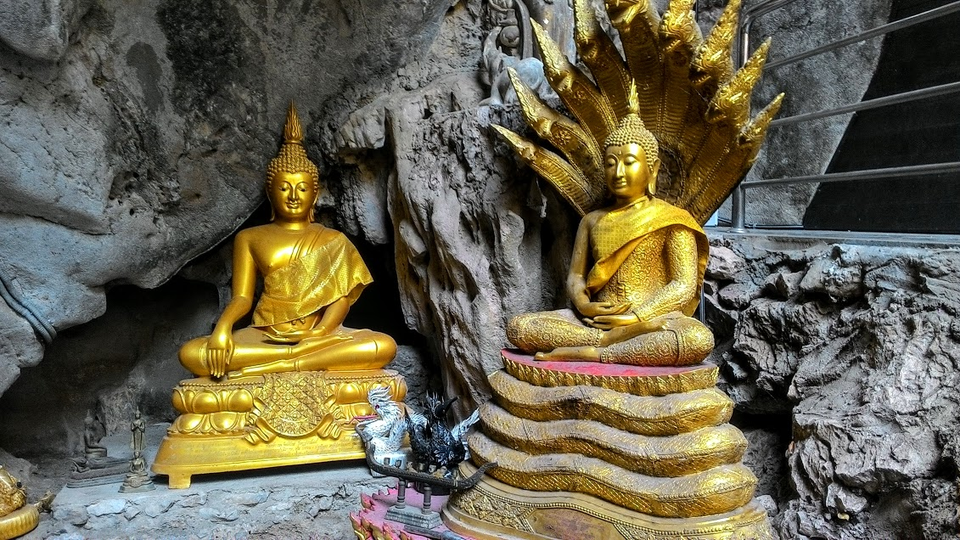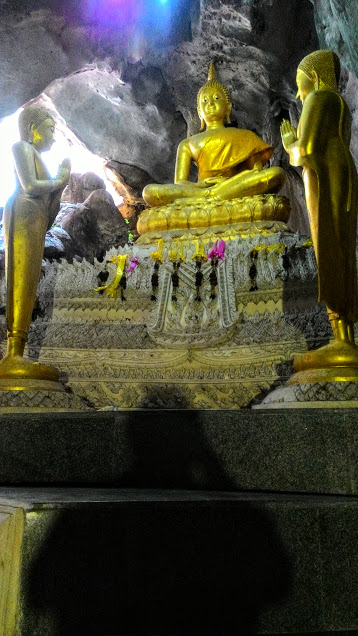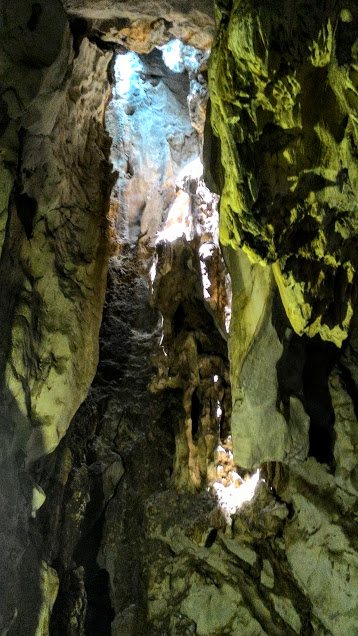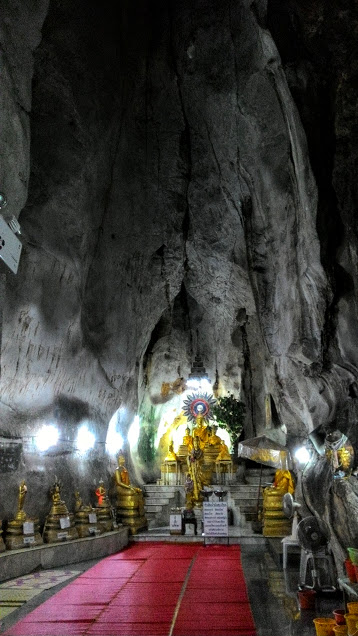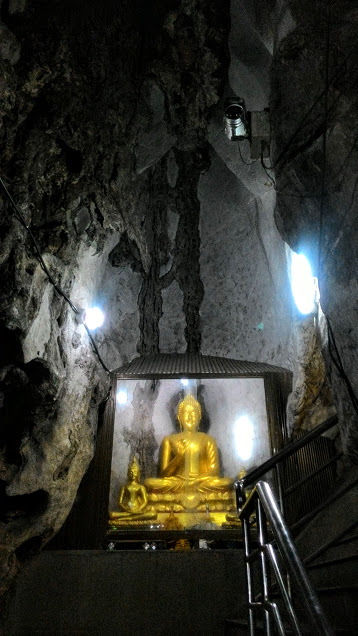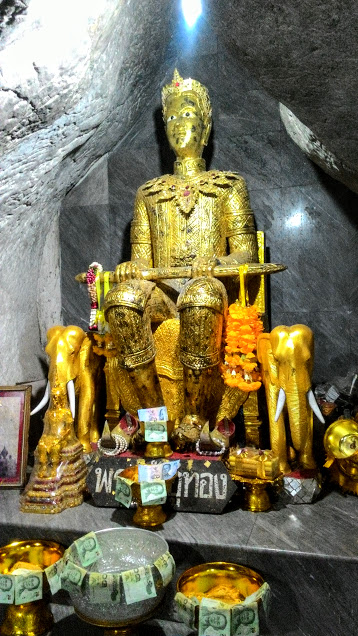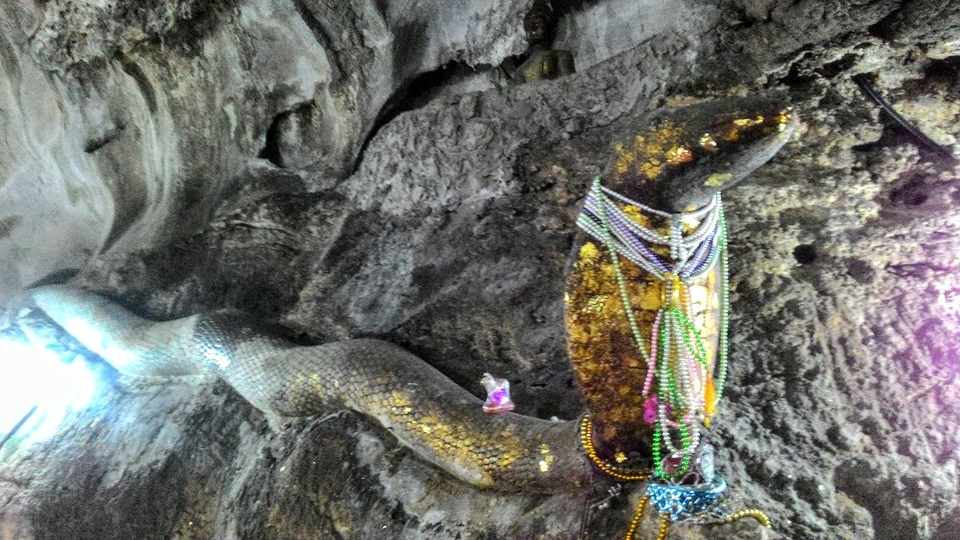 The snake, a doorkeeper for the temples….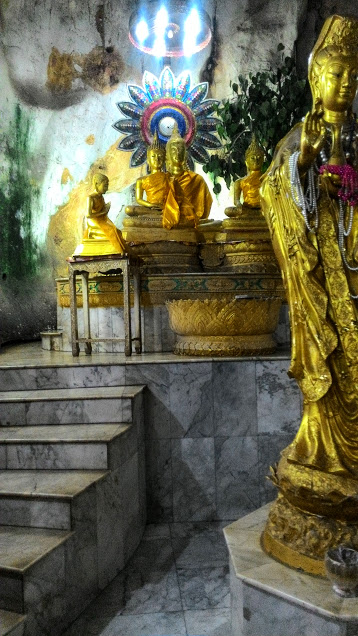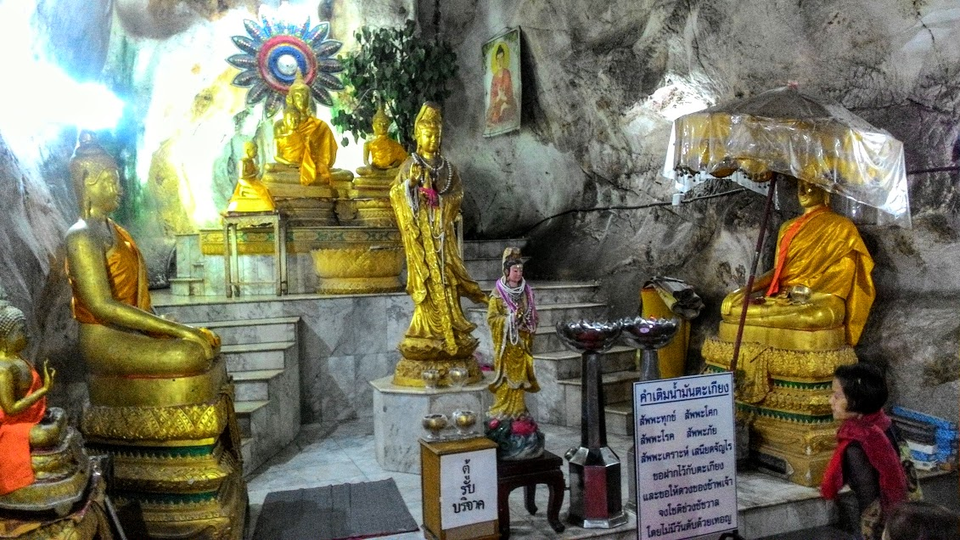 Isn't it amazing? Words cannot describe…..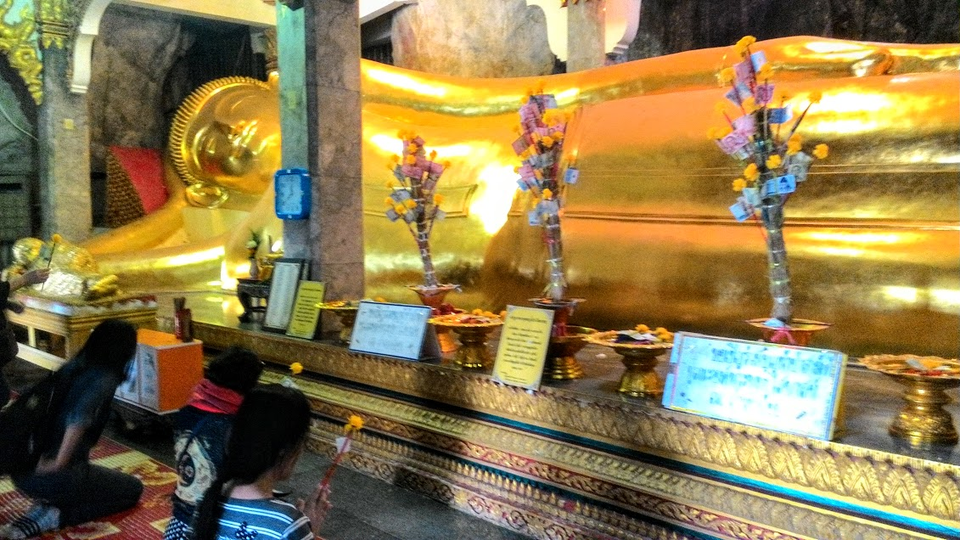 A huge lying Buddha……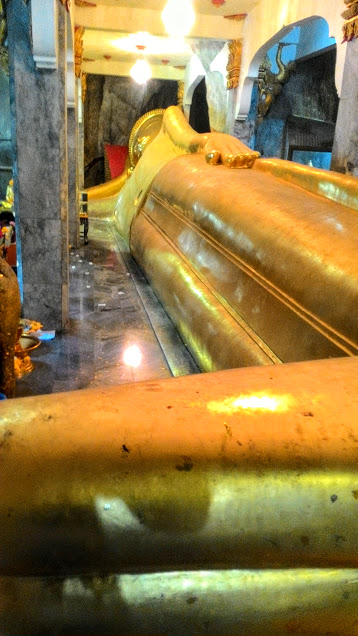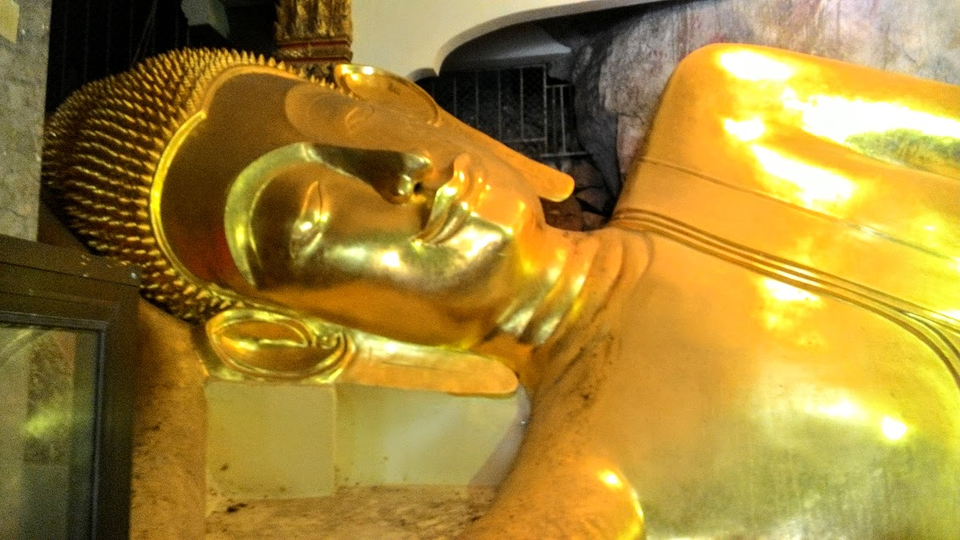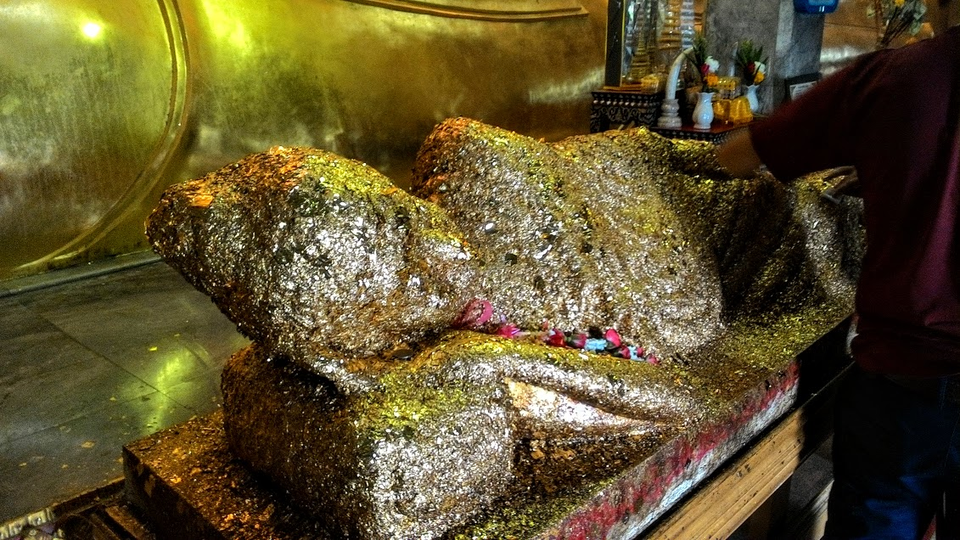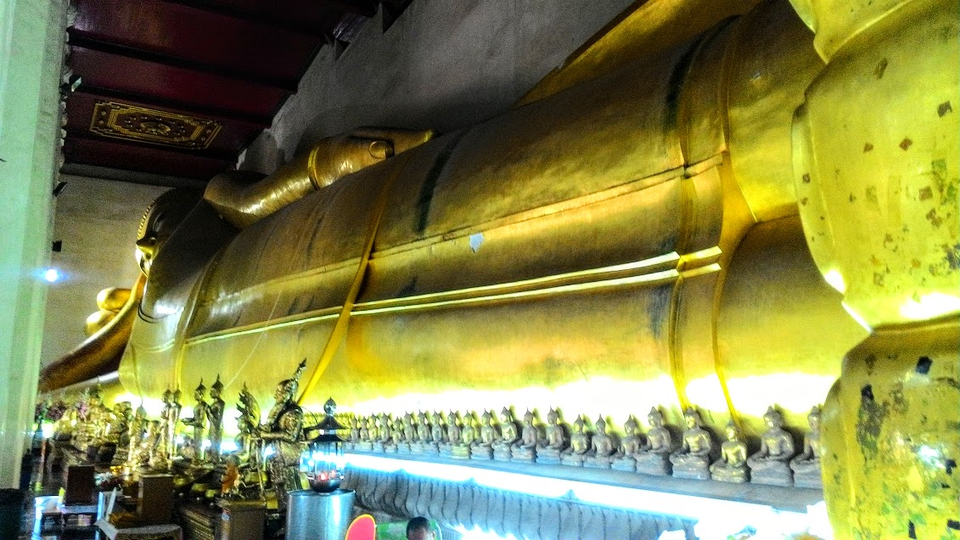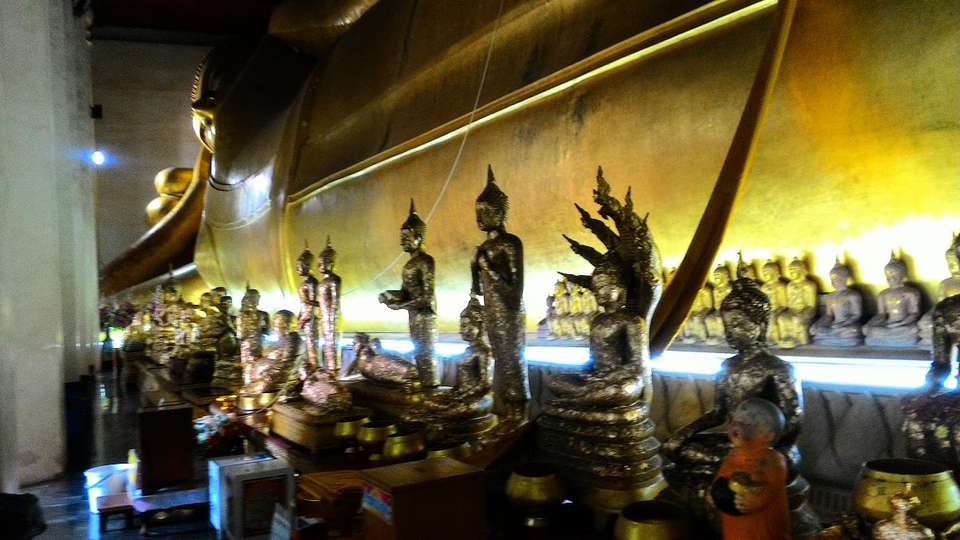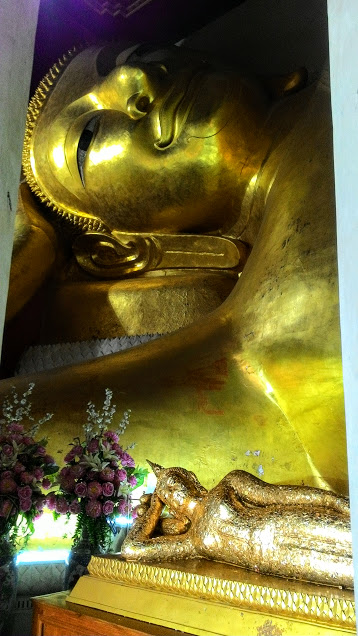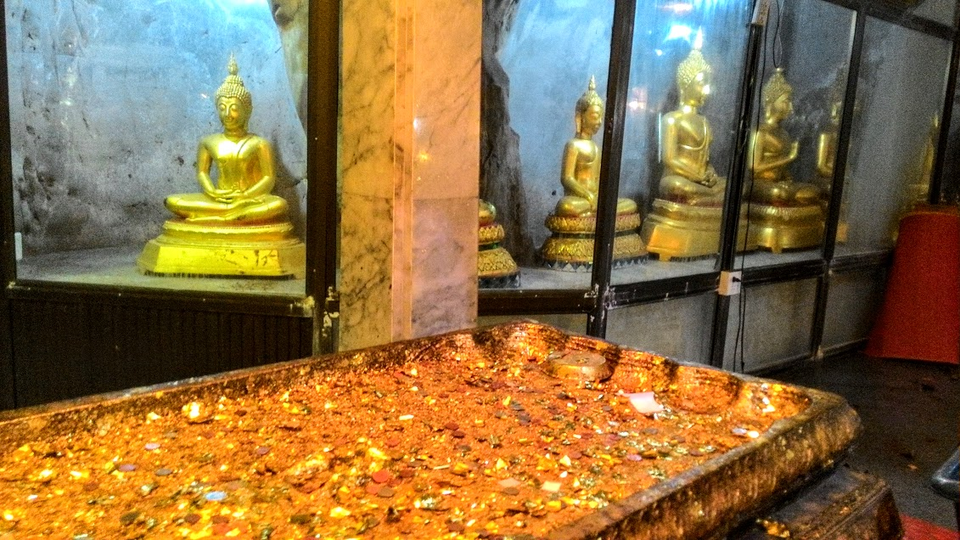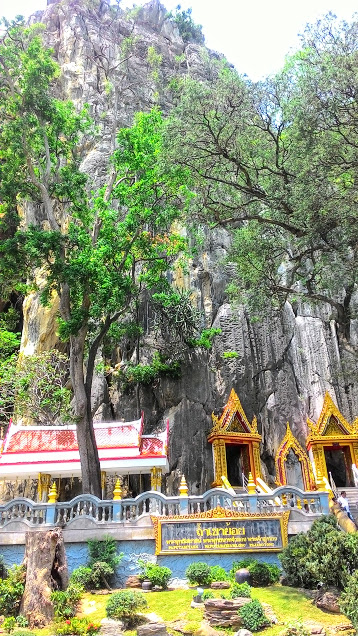 My entry to #architecturalphotography contest, shots taken with an AsusZenfone2.
Developed and sponsored by: @juliank
Monday: foodphotography and animalphotography
Tuesday: landscapephotography and cityscapephotography
Wednesday: architecturalphotography and vehiclephotography
Thursday: macrophotography and colourfulphotography
Friday: streetphotography and portraitphotography
Saturday: sportsphotography and smartphonephotography
Sunday: goldenhourphotography and longexposurephotography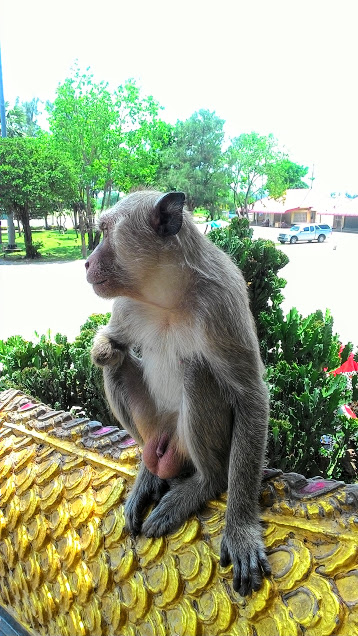 A doorkeeper, too, hehehe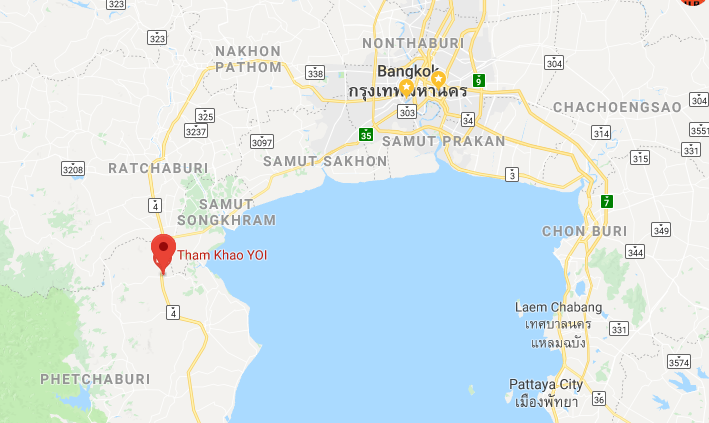 https://goo.gl/maps/iTHkcWnqfY92



I hope you enjoyed the pictures of Khaoyoi Cave Temple – ถ้ำเขาย้อย, the 3rd temple of my 9 temples tour.
Maybe you missed the first two temples, here are the links:
https://steemit.com/travel/@zanoni/wat-khlong-khon-2nd-temple-of-my-9-temples-tour
https://steemit.com/travel/@zanoni/9-temple-tour-1-wat-satthatham



Have a wonderful day and best regards
Tom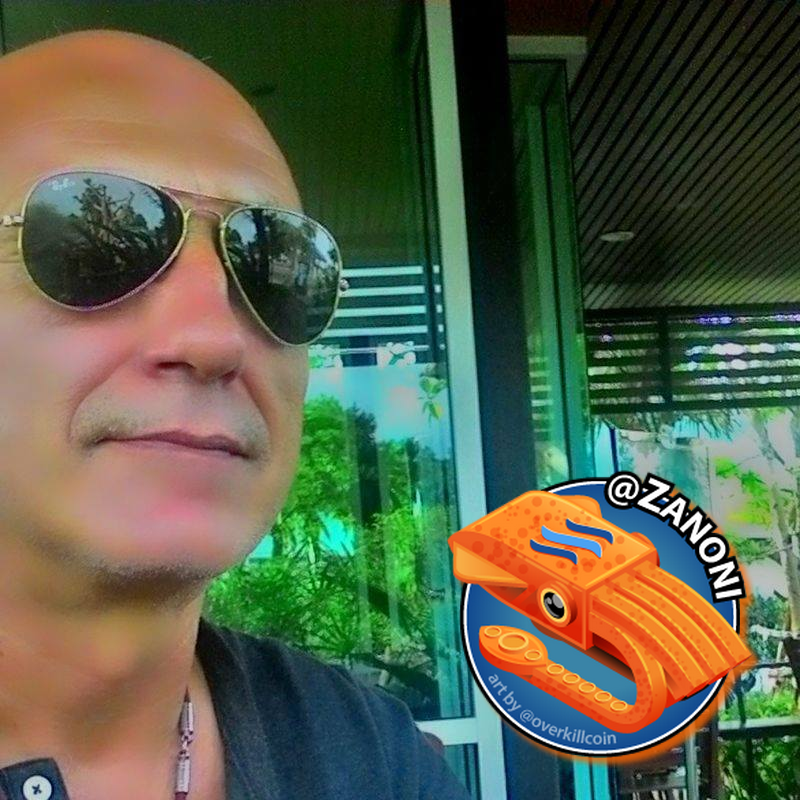 This post will be reposted on https://steempress.org/, my blog and website on wordpress to promote Steemit to other bloggers and people in the web.
Quality posts with original content can attract new users to Steemit.
If you like I can repost your post, too. Just resteem and upvote this post and leave a comment with the link of the post you want I repost on https://steempress.org/.
My way to promote Steemit…..
You will get a comment from me with the link to your post on https://steempress.org/.