Source: 🌴Elephant Trekking ➕ Swimming at Koh Chang Island, Thailand💯%original — Steemit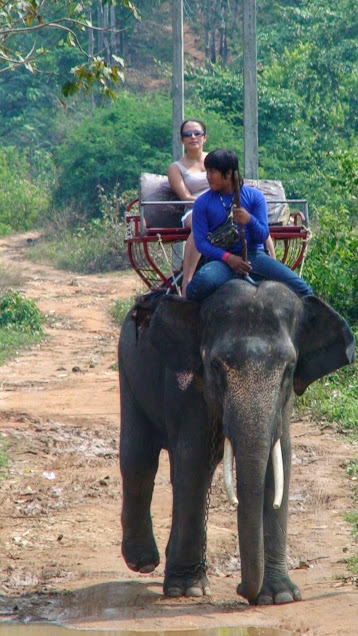 # My daughter Sarah, some friends and me during a trip to Koh Chang Island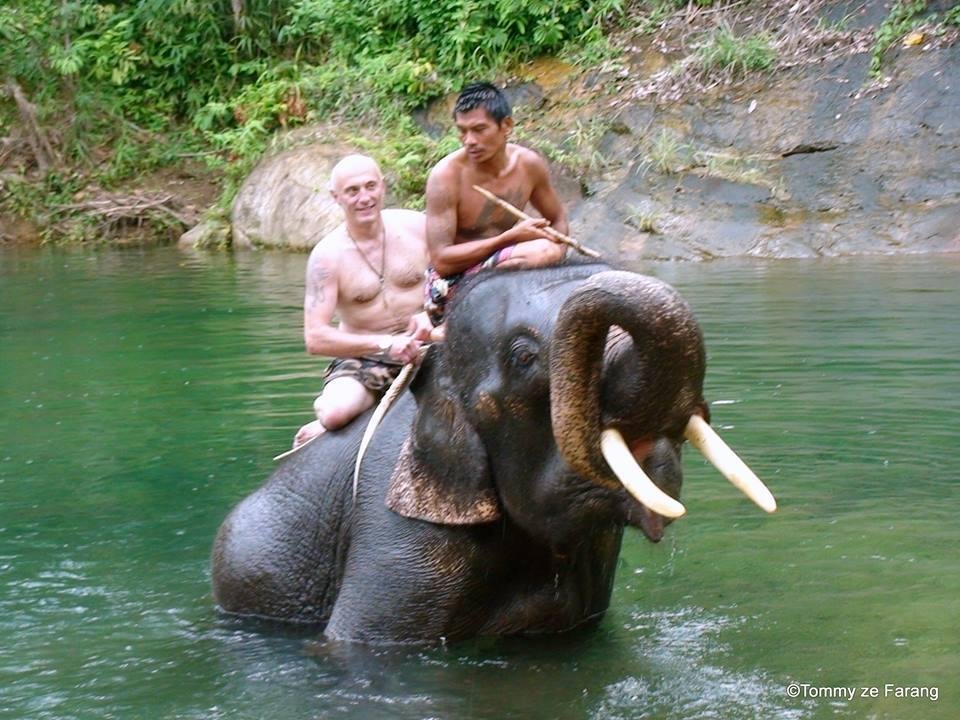 We decided to make an elephant trekking tour through the jungle of Koh Chang, it's always an amazing adventure and the elephants enjoy it very much, too, especially the bath in a lake after the tour, I never believed elephants can diving, but they can and love it.
During the tour we saw the unseen jungle nature of Koh Chang with very nice birds, old huge jungle trees, big spiders in their nets, blossoms, fruits and much more.

!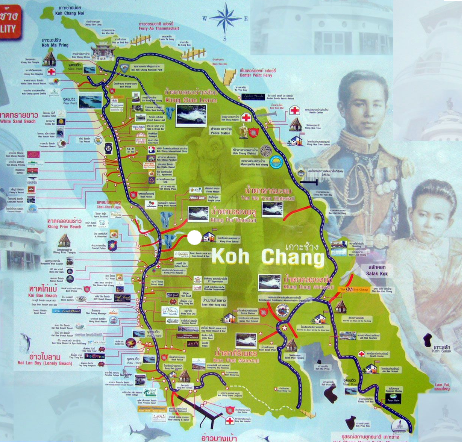 ## Koh Chang is always worth a trip
Koh Chang is located 320 km southeast of Bangkok and is also called the Elephant Island because it looks like an elephant's head on the map.
It is the second largest island in Thailand, after Phuket. Over 30 km long and up to 14 km wide it lies off the coast of Trat. In 1982, Koh Chang was designated "MU Koh Chang Marine National Park" with over 40 other larger and smaller islands. The entire national park has an area of 650 km2. The mountains of granite stone, with dense, mostly untouched rainforest, rise up to 740m above sea level. A wide variety of animals is at home here. Among other things, there are monkeys, wild boars, deer, Python and King Cobra, as well as 60 different species of birds.
Along the coast, palm plantations and mangrove forests line the fine sandy white beaches. Several small, beautiful waterfalls invite you to swim in the fresh water.
At the end of the 1980s, the first backpackers discovered the island. The simplest bamboo huts were the rule and each beach was individually hit by boat. There were only trails and a few plants had electricity from the generator. In 1996, an electric cable was laid and the development took its course. More and more luxurious resorts and bungalows were built, and the road was extended to the southernmost points of the island. 3 Car Ferries run today, at high season, in half-hourly intervals.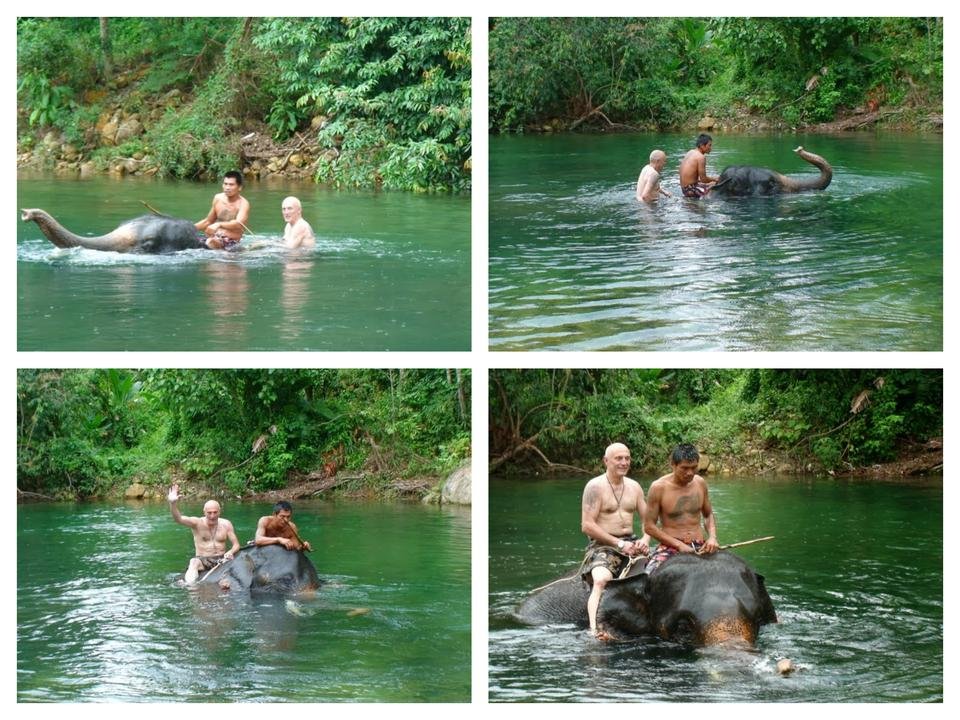 My elephant really enjoyed the bath, it was very refreshing after the long tour through the jungle. As the elephant started to dive, I was first a little bit shocked but the other second we enjoyed it very much together.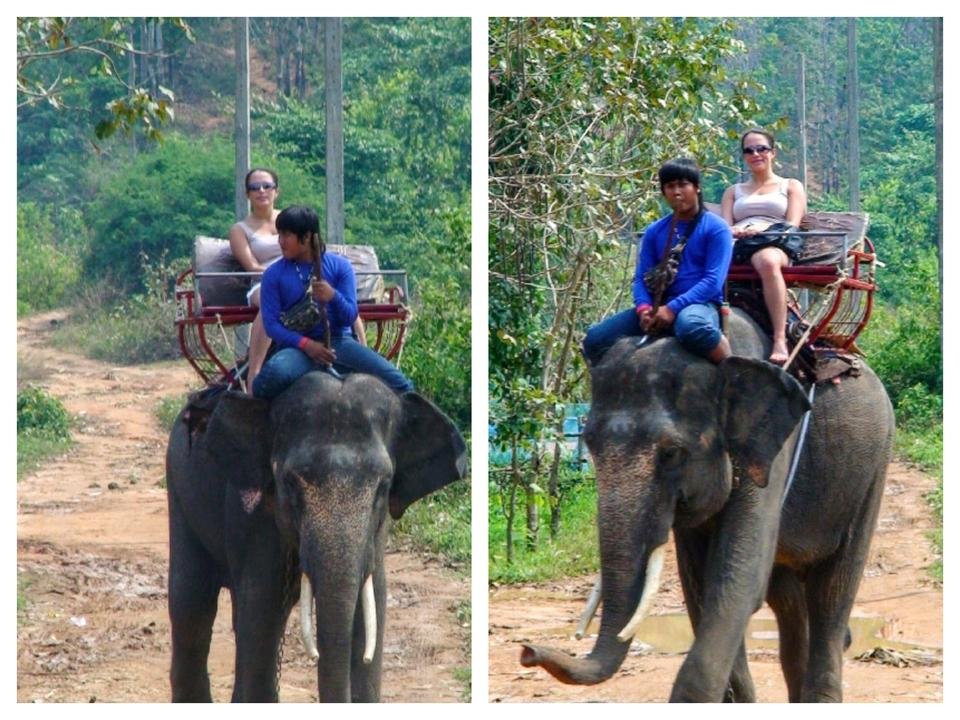 ## Sarah, the Princess of Koh Chang and the elephant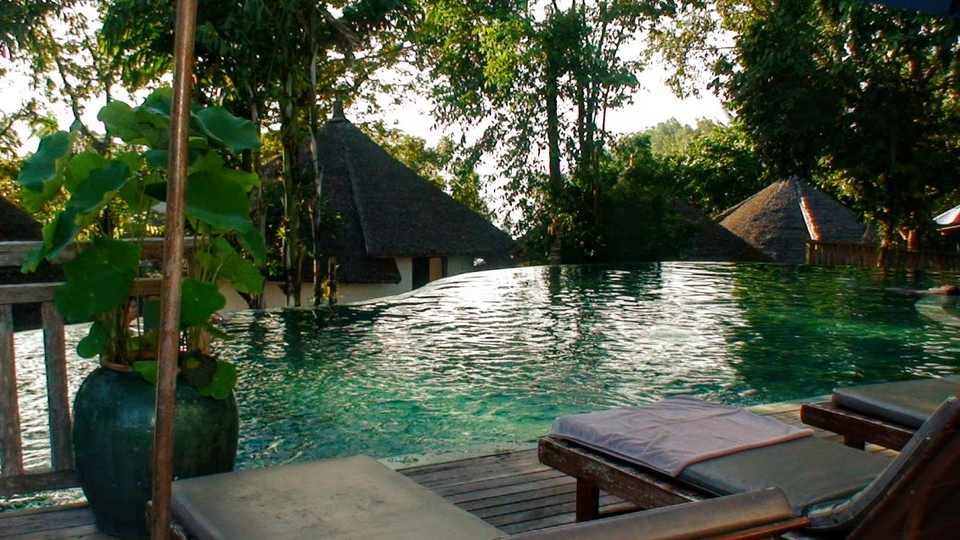 After the tour we went back to our amazing resort for to take a shower and relax at little bit at the pool on top of the resort.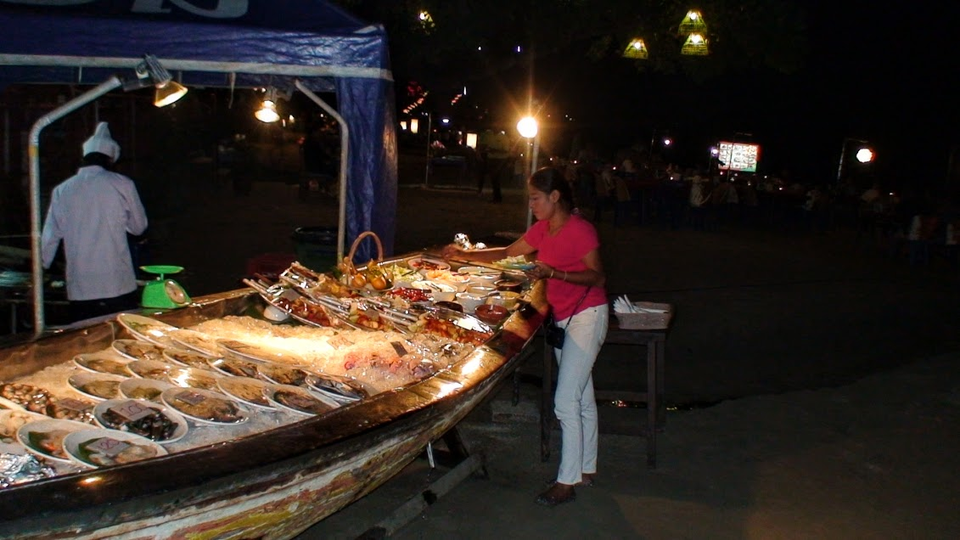 In the evening we went to the beach to take a lunch, we found a very nice beach restaurant, they offered an All You Can Eat Seafood BBQ , with the freshest seafood you can imagine.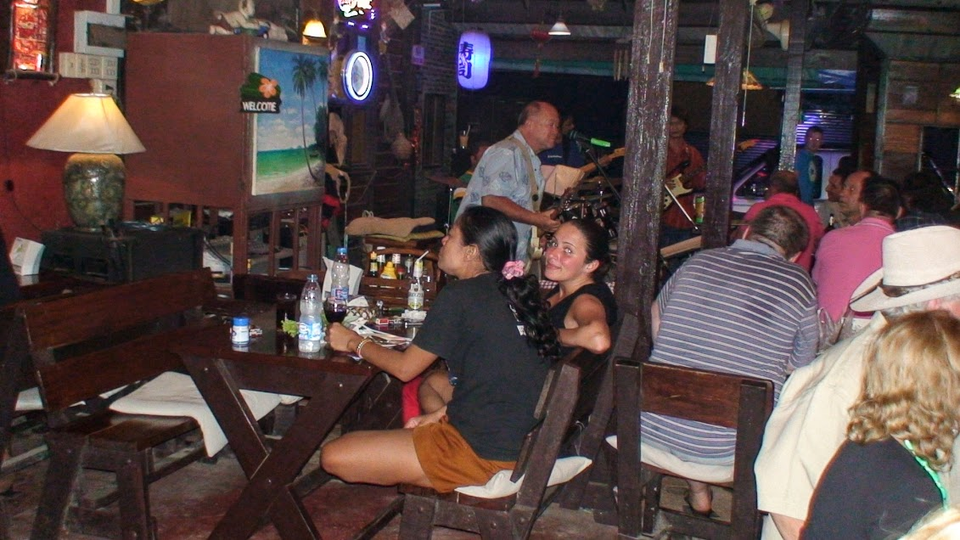 After hour lunch we visited Oodie's place, a very nice restaurant with french cuisine and Live music.
Ooodie, a very nice Thai guy play there guitar and sing himself sometimes.
The end of an amazing day at Koh Chang.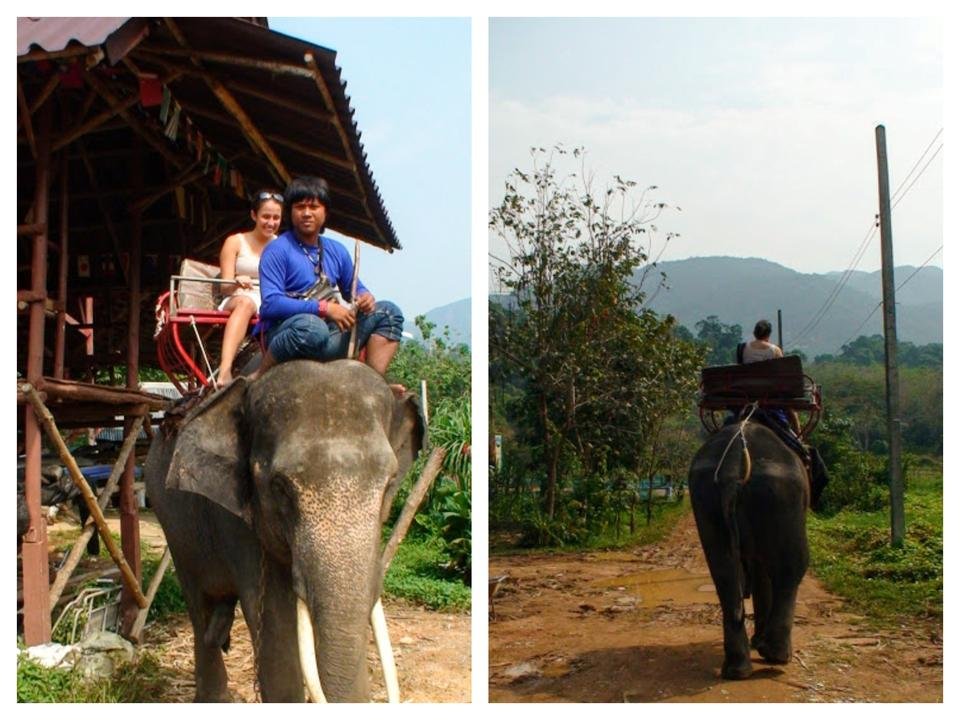 I hope you enjoyed our trekking tour at Koh Chang, Thanks for dropping by on my blog.

Best regards and a wonderful day
Tom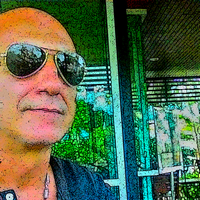 )

## Don't forget to look at my #Steemgigs:
[https://steemgigs.org/steemgigs/@zanoni/repost-your-post-on-steempressorg](https://steemgigs.org/steemgigs/@zanoni/repost-your-post-on-steempressorg
🔥Quality posts with original content can attract new users to Steemit.🔥
If you like I can repost your post, too. Just resteem and upvote a post of me and leave a comment with the link of the post you want I repost on https://steempress.org/.
💓My way to promote Steemit…..💓
You will get a comment and an UPVOTE from me with the link to your post on https://steempress.org/
(

### My offer:
I will give you a detailed advice how you can solve many problems with your dog.
[https://steemgigs.org/steemgigs/@zanoni/give-you-advices-on-dog-problems-dogtrainer-dogs](https://steemgigs.org/steemgigs/@zanoni/give-you-advices-on-dog-problems-dogtrainer-dogs