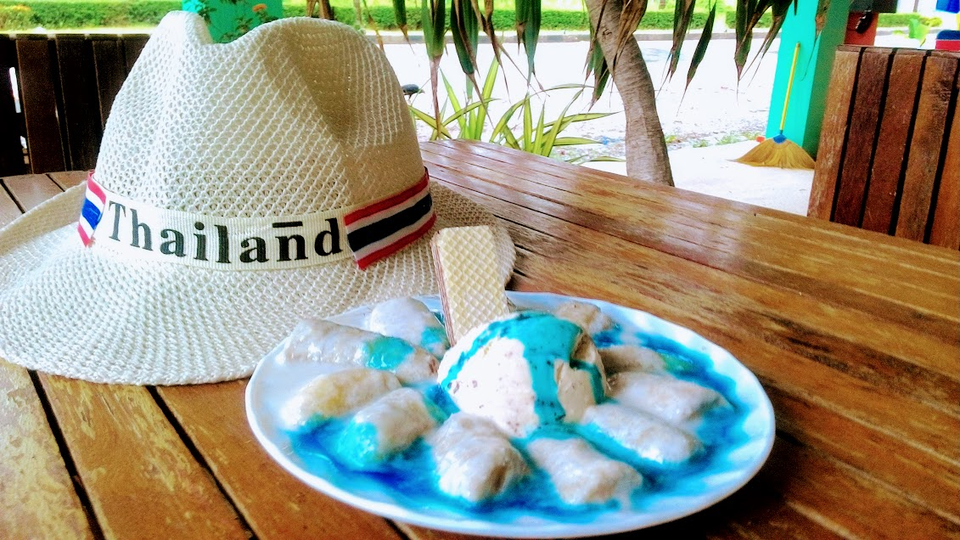 Bananas in a Sweet Coconut Sauce (with icecream) What you need: 8 bananas (nearly ripe) 500ml coconut… by zanoni
Source: Recipe-🍨 Icecream with 🍌Bananas in Sweet🥥Coconut Sauce-กล้วยบวชชี — Steemit
Bananas in a Sweet Coconut Sauce (with icecream)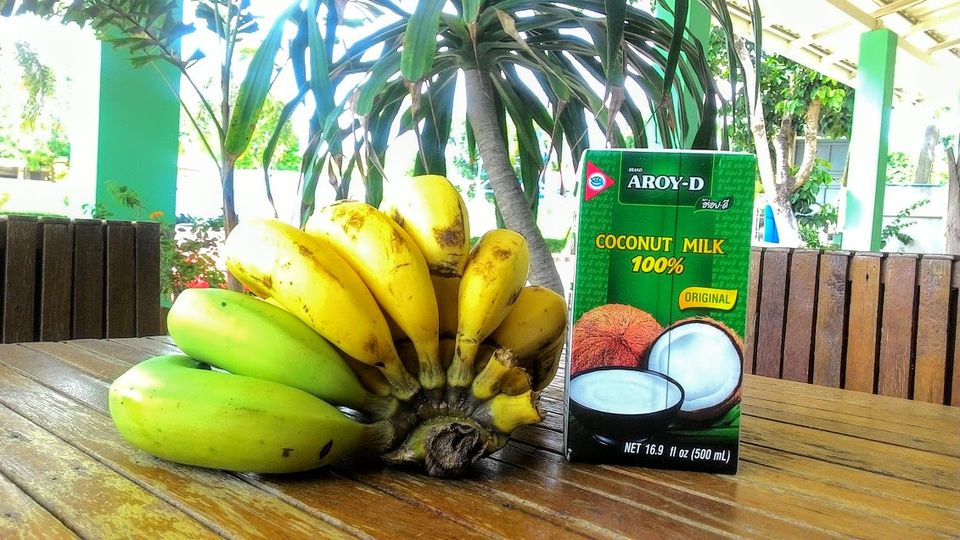 What you need:
8 bananas (nearly ripe)
500ml coconut milk
brown sugar (about 40gr, you have to taste how sweet you want it)
a little bit salt
a little bit water
(icecream)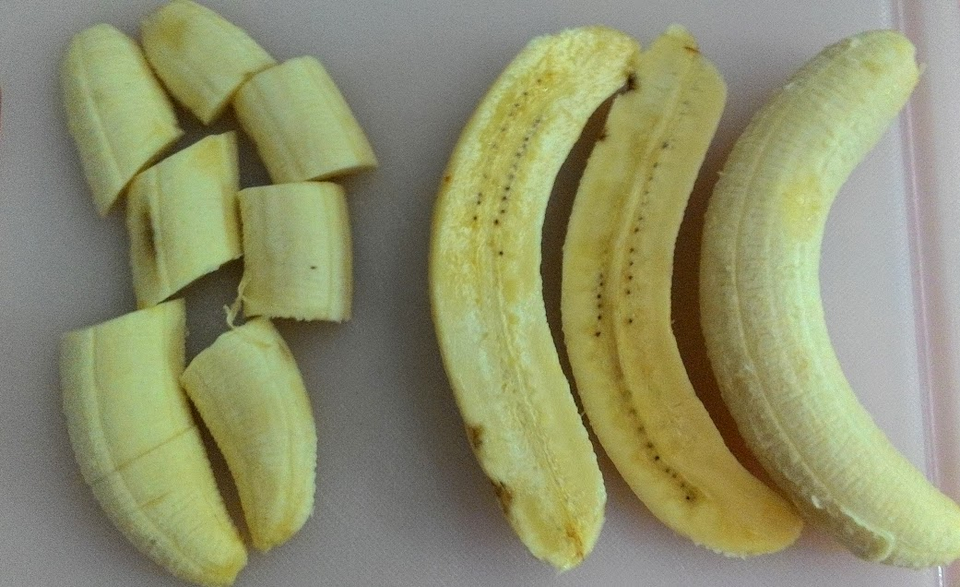 first you cut the bananas like on the picture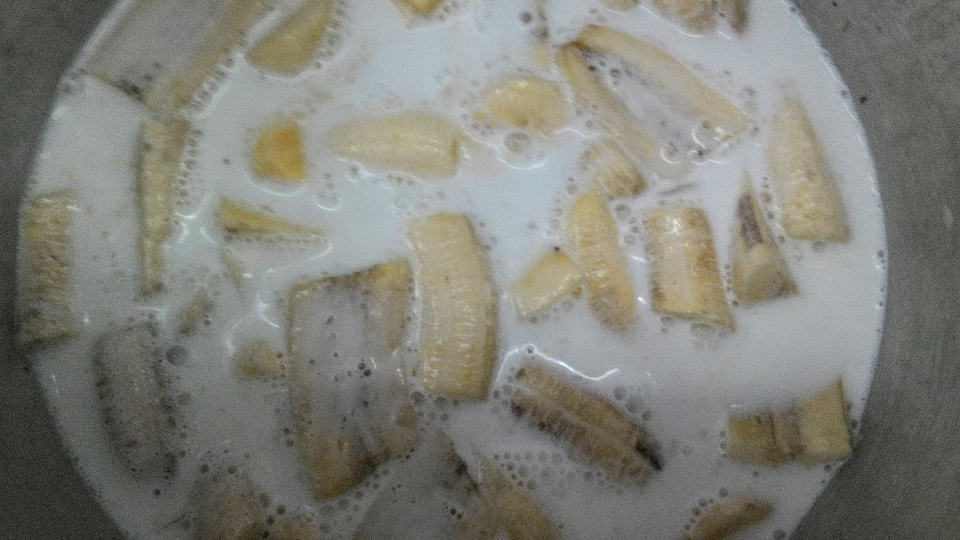 boil the coconut milk with about 50ml water
put the bananas, the sugar and a little bit salt inside (1 small tea spoon)
let it boil together about 2min, it depends on how ripe your bananas are, the more green, the longer boil.
And that's it!
The Thais eat it warm as a desert, I prefer it cold. So you can store it in your fridge for some days without problems.
It's a very healthy, an absolutely delicious Thai desert, vegetarian and vegan (I'm not 100% sure about vegan, hehehe).
As you can see on the pic you can combinate it very good with icecream. The blue color is liquid food color for decoration.
Enjoy it!
Special thanks to @natch, my Thai cooking teacher!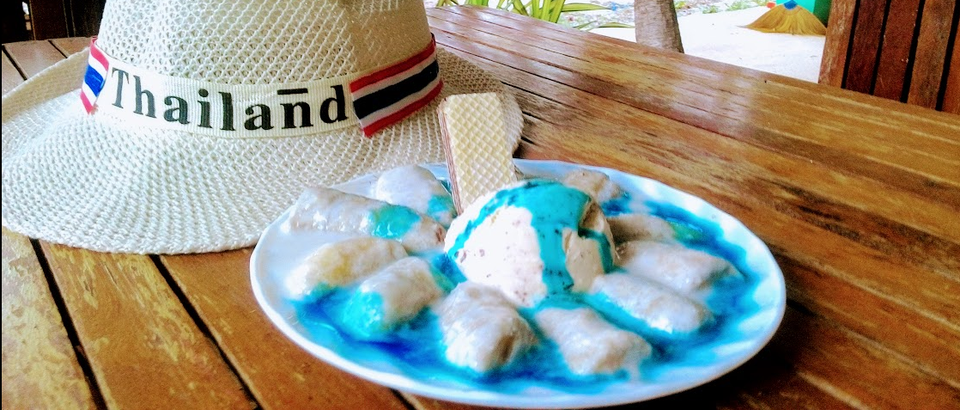 Have a great day and enjoy your icecream🍨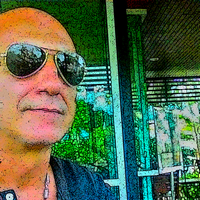 My #Steemgigs service:
https://steemgigs.org/steemgigs/@zanoni/repost-your-post-on-steempressorg
🔥Quality posts with original content can attract new users to Steemit.🔥
If you like I can repost your post, too. Just resteem and upvote a post of me and leave a comment with the link of the post you want I repost on https://steempress.org/.
💓My way to promote Steemit…..💓
You will get a comment and an UPVOTE from me with the link to your post on https://steempress.org/